School Community System
Click the images (several times) for details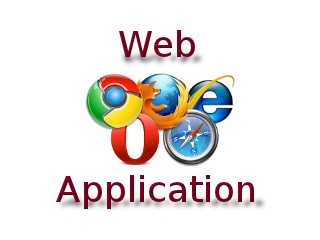 100% Web-Based
No need for client software. Any standard web browser will work. Increases productivity and morale through anytime, anywhere access.
Very easy
No need for software installation on 500 or more computers. We provide all updates automatically. Experience and enjoy our extensive use of AJAX technologies. Connect your existing school home page with the School Community System!
Easy to use
Can you surf the Internet? Then you can use SCS! Point and click navigation with an intuitive interface and logical workflows make SCS exceptionally easy to use. Less training, faster staff adoption rates and easy administration ensure that SCS is working for you.
Central Administration
Unlike many solutions in the market, SCS is offering a centralized relational database eliminating the need for servers in individual schools. This increases security and reduces costs associated with maintenance. Reduce your hardware costs and staff costs associated with maintaining those servers.
Personal Settings
New phone number? Would you like to select how many emails to receive? Each user has his own personal area to configure the School Community System according to his taste!
No pressure from the manufacturer
Everyone can use the School Community System. You don't need any technical knowledge. Automatic updates from us let you rest at ease.
Platform Independent
Windows yesterday, Mac today, Linux tomorrow. It doesn't matter as SCS runs on all major platforms and easily transfers from one to another.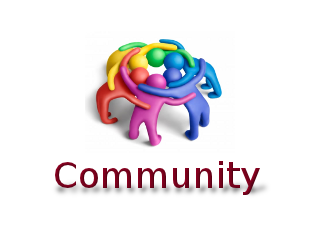 True Communication
The School Community System connects teachers, parents, students and school doctors to form a true community. Through modern computer technology we all become close neighbors.
Very simple
Developed by pc-factory.at, it stands out through easy usage, automatic notifications and very little cost!
Communication
Administrators, teachers, staff, parents and even students all use the same interface and the same database. The communications is enhanced with email, forum and automatic notifications.
Emails
Need to inform the parents? Want to tell something to all teachers of the school? Try to talk to one specific student? Quickly you can reach the others by selecting from our different email groups.
Forum
Teachers, parents, students and doctors can use our forum to openly discuss things. Questions about an upcoming exam? Looking for help? Ask in our forum and get the answer immediately.
Times to talk
All scheduled time for teachers and parents to meet you can view online.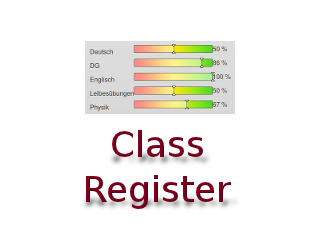 Attendance
The School Community System is a modern day digital class-register. With only a few clicks you can accomplish anything that you need in school or at home.
Reports
Anytime teachers, parents and students get an overview about your attendance. A special graphic gives you the exact percentage.
Statistics
Get comprehensive statistics with one click. Getinformation about single students, a class or the school as a whole.
Mobile Version
Use the mobile version of the School Community System for any smartphone or tablet. Register attendance with only 3 touches.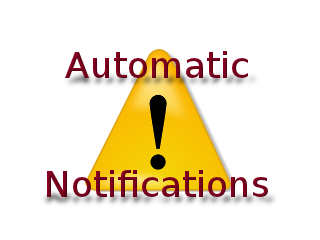 School Area
Parents and students will be informed in these areas (part 1):
Homework
Exams
Tests
Projects
Oral exams
School Area
Parents and students will be informed in these areas (part 2):
Reports
Attendance
Discipline
Grades
Medical Area
Parents and students will be informed in these areas:
Sicknesses
Allergies
Medications
Immunizations
Homework online
Teachers put homework online, students and parents download them with one click! In this way, no homework will be lost again and students will be ready in time.
Attendance
Attendance will be registered for every student per day or on an hourly basis. Parents can be notified. Teachers can add personal notes and messages to parents.
Discipline
Positive and negative discipline can be recorded. Want to commend a student? Let him and his parents know! Do you need to talk to parents? Notifiy them qucikly and easily.
Statistics
Our comprehensive statistics module will report all discipline entries per day, or any period of time, or even all of the schoolyear. View online, print it out, and have it sent to you through email.
Substitutions
Teachers and students will automatically be notified of substitutions. You can choose email or SMS!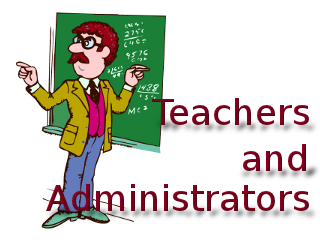 School Online
In short, teachers can use the School Community System to administer everything they need in regard to school. Additionally, communication with parents and students is super easy.
Grades
Easily enter grades of exams and tests. Record all classgrades on only one page. We calculate the average grades for every student and tell you the Top 10 of your school!
Grades (part 2)
Even if you change grades after you have entered them, the resulting changes are calculated automatically. Print out a class report card. Can it be easier? The is one of our goals with the School Community System.
Contact to Parents
Get contact information of parents, relatives or legal guardians. Parents and students have their special access to the School Community System portal and are connected with each other!
School Data
You can do Homework, Exams, Tests, Reports, Class-Register, Messages, Grades, Attendance, Discipline, Projects and much more with the School Community System. Save your time, money and nerves! Work more efficiently.
Statistics and Reports
The School Community System can generate various different reports and statistics. Get just the result you want by selecting from our pre-defined lists. View them in PDF or print them out. We even send them to you through email.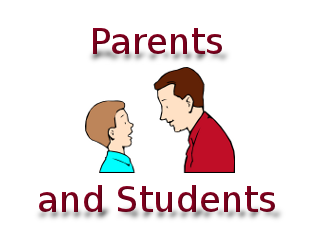 Parents Area
We reserve a special reserved area for parents and students. There you will find your homework, exams, tests, grades, and everything else. No one can see your data except yourself.
Teacher-Parent Meetings
With one click you can book your personal time with a teacher! Print out these times and publish them in school. No more long hours of waiting!
Parents' Group
Certainly your parents' group will be represented in the School Commnity System. Design your own page and inform others automatically of meetings, activities and news!
Complete Information
Through automatic notifications, parents and students will be informed and up-to-date. And yes, it's you who decides how many emails you recieve.
Simply stay in contact
Through the School Community System, parent and students are in constant contact to the school doctor or nurse. You will get informed, even without having to make your email address public.
Very Low Costs
The School Community System is ideal for small and large schools. Our price will remain small, independent of the number of students in your school. Get onboard with a small annual fee.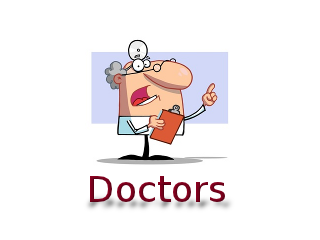 Medical Area
Each school doctor can administer these areas:
Sicknesses
Allergies
Medications
Immunizations
School Doctor
Important appointments with the doctor will be registred, as well as allergies or immunizations. A doctor or nurse will see an overview of past diseases or medication with one single click.
Medical Data
Our medical module will inform you about visits to the school doctor, sicknesses, allergies, immunizations and medication. You can even expand it!
Stay in Contact
The school doctors is in constant contact with parents and students. An automated email informs the parents and the health condition of their child. With one click, the doctor invited them to a meeting.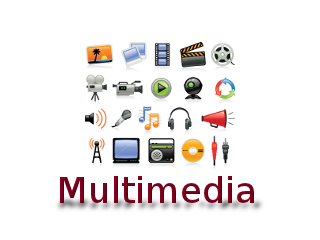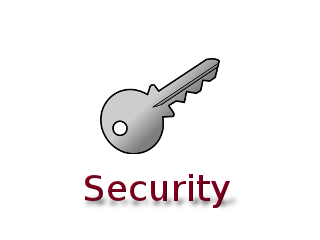 Access and Security
This important area has been the intense focus of much of our efforts. We are using a special system of access-restrictions to ensure permission for each user. Certain groups are defined as well.
Access and Security (part 2)
Permissions are set for each user according to different levels. School hiearchies can be reflected through combining users into groups. You do not need any technical knowledge for that. We have already done the work for you!
Hosting
We are partnering with hosting professionals of a well known service center. Returns your focus to what is most important, educating students, and leaves the job of IT to us. Your data is backed up every day. Always there, always on and always safe.
Data Storage
A 3-step security system lets you sleep in peace.